Our Mission
At Pipsticks, we know that little things can make a big difference. We're here to make super fun (and super pretty) products that will elicit that child-like, butterflies-in-your-stomach excitement and give you the chance to lose yourself in a delightful experience.
Our Story
Pipsticks was founded in 2014 by Mo Vazquez, a designer and sticker lover. What started as a sticker club side hustle to motherhood has grown into a magical world of creativity, whimsy, and design - with new collections of gorgeous stickers and stationery created each month! Channeling our inner 80's child, and fueled by the obsessive passion of our own sticker love, our team is hopelessly devoted to setting hearts on fire with every product we design!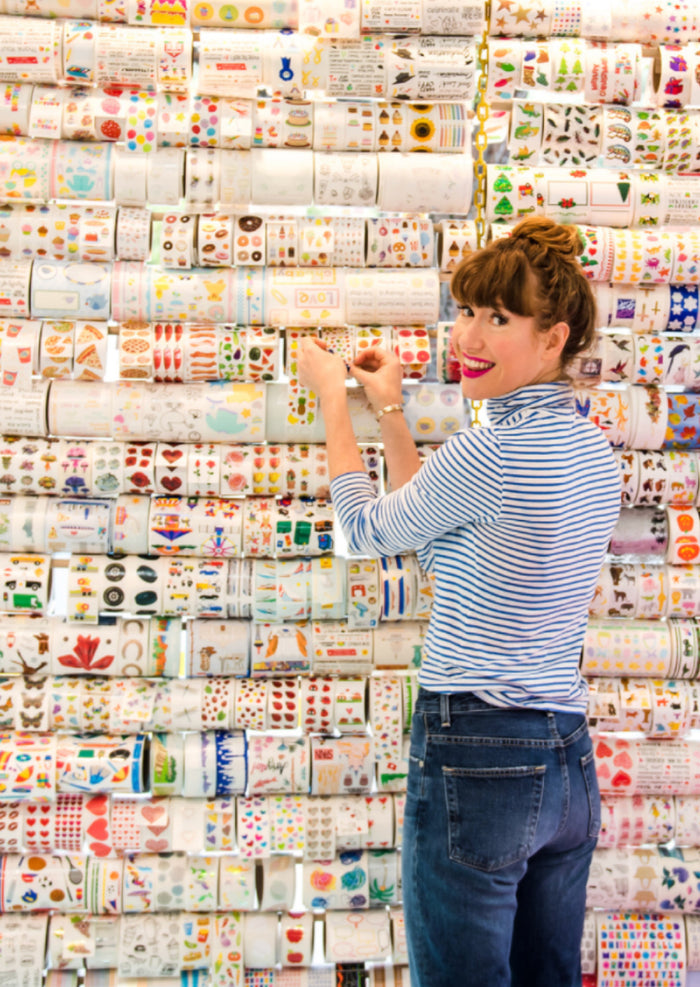 Our founder (and owner!)
My name's maureen,but you can call me mo....and I love stickers. I'm a designer, a mom of four, and (most importantly as it relates to Plpsticks!) a child of the 80's.
I hoard vintage stickers on the roll and spend way too much time scouring the internet for Lisa Frank stickers. I love neon, red lipstick, crafting with my kids, and anything related to 80's nostalgia.
Back in 2014,I started a little sticker club. At the time, I felt like there was very little in my life that was just for me. Adulting is hard, and I was spent. Nothing was FUN, nothing was EASY, nothing had enough SPARKLE. I remembered the pure joy and delight I used to feel with my sticker collection as a kid, and couldn't shake the idea of creating that for the "next generation."
So, I harnessed the power of stamps and stickers in order to start a company that would send kids the thing that had always made my heart skip a beat: stickers!
Soon, I had thousands of sticker loving subscribers OF ALL AGES in over fifty countries. Planners! Snail mailers! Moms! Bullet journalers. OF COURSE! Who said stickers were just for kids?! In response, I launched a second Sticker Club - the Pro Club, for sticker loving adults.
I had no idea just how powerful stickers were when I started this little business years ago. Now, I am beyond convinced that we are here to make the world a happier place one sticker at a time!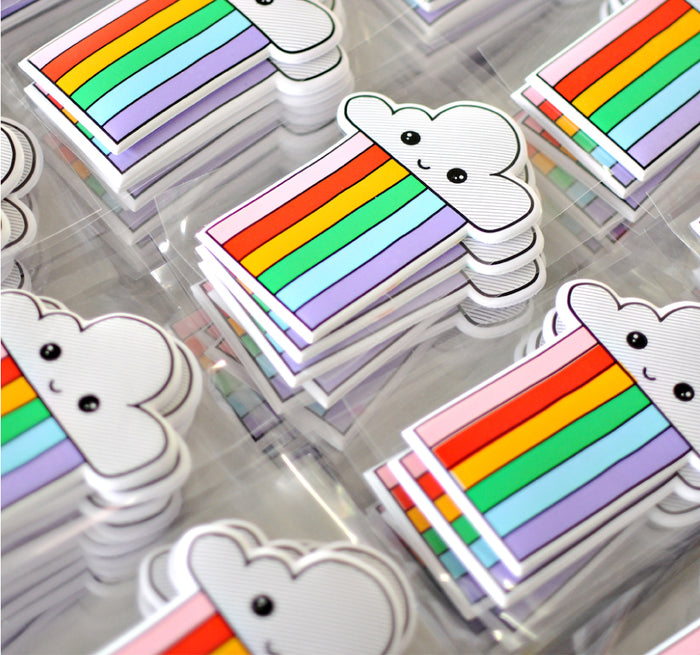 Our Product
All of our products are designed in house by die hard sticker and stationery lovers. We rely on our amazing community for ideas, inspiration, and feedback throughout our creative process in order to deliver drool-worthy stickers and stationery that sells out fast!
We think more is MORE when it comes to surprise and delight! Details matter, and our dedication to finding the right pink, choosing the fanciest finishes, and spending way too much time pen testing paper stocks has happily resulted in a cult following across a diverse group of ages and nationalities!